Water Damage Restoration in Kansas City
You do everything you can to protect your home or business from manmade and natural disasters, but some catastrophes will occur despite your best efforts. You can't control the weather in Kansas City, and you can't protect your home or building from harm under all circumstances.
For instance, an electrical problem could cause a house fire, or a tornado could bring destructive weather that tears the roof right off of your office building. When disaster knocks on your Kansas City door, make sure you call one of the top home restoration companies in the Kansas City metro area—Certified Restoration.
Our team of professional restoration technicians can handle any issue you throw at them. If you have experienced a burst pipe, leaks, sewage seepage, storm damage, fire damage, smoke damage, or other disastrous event, we can help clean it up, so you can get back to your life. Certified Restoration provides timely, professional, quality disaster restoration services. Call us today!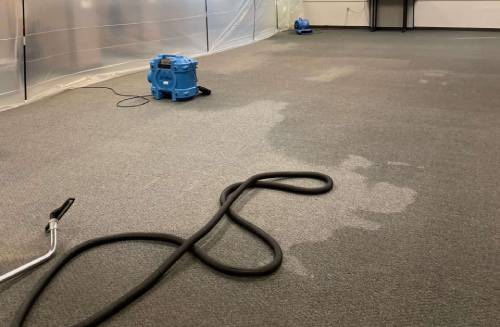 Professional Restoration Services in Kansas City Near You
Dealing with a calamitous event is overwhelming and frustrating, and you just want to put this entire situation behind you. Homeowners and business owners just want to hire one emergency service restoration team, not several. When you're searching for "restoration services near me," make sure you pick the company that can handle all different types of restoration. That way, you can deal with one company, get the clean up you need on your schedule, and work with a company that has years of experience.
Choosing Certified Restoration means choosing a fast response time with a team that will do the job right. It will be like your home or business never went through a catastrophic event.
We offer mold removal, sewage cleanup, water mitigation, flooded basement cleanup, fire restoration, sanitization, and more.
Fire and Water Restoration - Serving the Kansas City Metropolitan Area
Some common types of disasters are fire and water damage. Fires can be caused by storms, lightning, or electrical problems. Flood damage can be caused by storms, excess rain, leaking pipes, and more. No matter what caused your fire or water damage, Certified Restoration's fire and water restoration services are legendary. We also offer the following services to businesses and residents in the Kansas City area:
Storm Damage Cleanup
Kansas City storms can result in floodwaters that cause destruction to your home or business. You could experience damage to trees on your property due to high winds. No matter what type of storm damage you are dealing with, our team or restoration experts can help clean up the mess. Trying to clean up storm damage on your own could be dangerous. Leave this process to the professionals.
Mold Remediation
There are various causes of water damage, but one thing they all have in common—they can result in mold and mildew formation. Mold spores are bad for your health, so you need to obtain water removal and mold remediation from us right away. We also use dehumidifiers to eliminate any excess moisture that could cause mold to return.
Sewage Cleanup
One of the messiest jobs around, you probably don't want any part of sewage cleanup. But Certified Restoration is a professional disaster restoration company, and we don't say "no" to sewage cleanup. Bacteria and other dangerous diseases can result from sewage seepage into your home or structure, not to mention the odor! Let us clean it up so you don't deal with health problems or additional damage to your property due to a sewage disaster.
Kansas City Restoration Contractors to the Rescue!
In addition to helping Kansas City homeowners and business owners overcome the disaster they are faced with, we help them deal with their insurance companies. Filing insurance claims can be challenging, but we can take some of that stress away by guiding you through the process and assisting with the paperwork. Whether you need water damage repair, fire damage restoration, mold remediation, or sewage cleanup, the restoration crew at Certified Restoration is here to set things right. We provide free estimates on repairs, so get in touch today and let's clean it up!