Water Damage Restoration Company in Lee's Summit, MO
Homes are built to protect the residents inside from the outside elements. Unfortunately, sometimes our homes take a beating trying to shield us from harm. They deal with storms, fallen tree branches, rain, snow, and high winds. Sometimes, our homes are struck by lightning or face other nature-caused or man-made disasters.
When disaster strikes, you may need some help getting your home back in order. Certified Restoration is a professional restoration company that provides restoration services to Lee's Summit area homeowners.
When you have been hit by a storm or other disaster that has damaged your home, you can call our restoration contractors. We can help with fire and water restoration, mold removal, sewage cleanup, and storm damage cleanup. Call us today for a free estimate on disaster restoration services.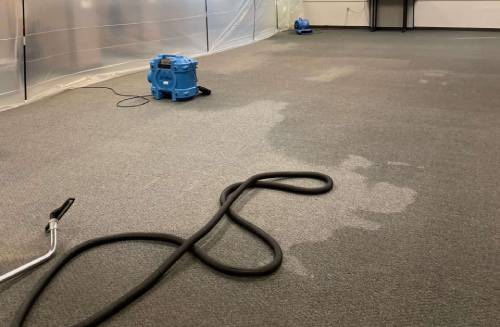 Water Damage Restoration Services From the Experts
Certified Restoration is a leading provider of water mitigation, storm damage cleanup, mold remediation, fire damage cleanup, and other restoration services. Not all home restoration companies have the experience, equipment, expertise, and quality customer service that we provide. Whether your home was damaged due to hurricanes, tornados, heavy rains, or other man-made or natural disasters, we have the know-how to get the mess cleaned up.
Restoration Services Near Me? You've Found Them in Lee's Summit
Finding a fire and water damage repair company you can trust is not always easy, but you can find one serving the Lee's Summit area in Missouri. Our company provides all different types of restoration, so you won't have to call multiple companies in order to get your home cleaned up after a storm or disaster.
Whether your home has been damaged by a flood, fire, or burst pipe, we can take care of all your restoration needs. We are a one-stop shop for restoration. Some of our restoration services are described in more detail below.
Certified Restoration provides water mitigation services and water removal services. This includes flooded basement cleanup. We identify the water source and correct that situation first, whether the water is caused by improper drainage or a water leak. Next, we provide water extraction services and use dehumidifiers to ensure that the moisture is completely out of your drywall, carpets, and other personal property. We also can help with water damage repair, such as replacing drywall that is not salvageable.
Water that is not removed quickly can lead to mold and mildew. You do not want to live with mold because it can be extremely harmful to your health. Mold growth can be prevented by getting professional water removal help right away. If it's too late, though, Certified Restoration can remove mold from the affected area. To protect your belongings from mold damage, call in the mold remediation experts right away.
Get Help From Top Fire and Water Cleanup Technicians in Lee's Summit
Flood damage, mold spores, tornado damage, and smoke damage? We can handle it all! We can even help you deal with your insurance company because we understand how overwhelming filing a claim can be. Certified Restoration in Lee's Summit is ready to help you restore your home after a disaster. Call for disaster restoration services, and get a free estimate today!