More Than Just Fire and Water Restoration Services
If your Kansas City home or business has suffered damage from water, fire, storms, or mold, call the experts at Certified Restoration for help. We offer around-the-clock service and free estimates on restoration work, and our technicians are highly-trained and certified to get your house back into perfect condition through professional restoration. With our training and state-of-the-art equipment, you can trust that the job is getting done right the first time—but we do more than just clean up the mess. We aim to be true partners to our customers, helping you navigate the maze that is the insurance process and ensuring you get the services you need. Reach out to the professionals at Certified Restoration today.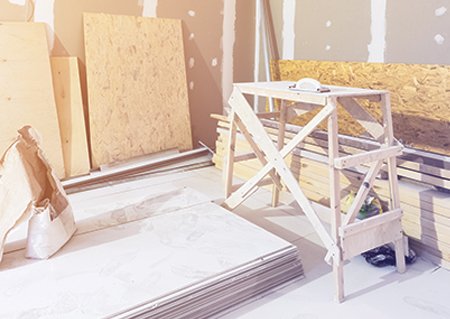 Water damage can result from many different situations. Sometimes the culprit is your own plumbing, whether it's frozen pipes that crack and leak; a sewer line break; malfunctioning dishwashers or washing machines; or a flood from your toilet, sink, or water heater. Other times, water damage can occur from a bad storm. Whatever the cause of your water damage, we will figure it out. Our water restoration process includes identifying the scope of the damage, extracting the water, dehumidifying the affected area, then deodorizing and sanitizing to prevent mold or bacteria growth.
When you come to Certified Restoration for mold remediation services, you're partnering with a restoration company that has vast experience in the importance of effective and complete mold removal and restoration. Mold isn't just unsightly—it's a danger to people's health and well being. If you know or suspect that your home or business has a mold problem, give us a call. If you're buying a new house, we can do a mold assessment so you can have complete certainty on the health of your new home. If it is determined that you have a mold infestation, we will eradicate it as soon as possible with our thorough mold remediation process. 
While mold can pose a threat to your health in terms of exacerbating asthma or allergies, sewage backup in your home or business is absolutely a health hazard. Sewage carries pathogens, fungi, and viral contagions that can make people incredibly ill. The awful stench of sewage is another reason you absolutely don't want a sewage flood. Our crews are available 24/7 for sewage cleanup—we have the equipment and expertise to safely dispose of the sewage and properly clean and sanitize once it is gone. One thing to keep in mind with sewage floods is that anything that has come into contact with the sewage water—carpet, furnishings, or other materials—will have to be removed. Our sewage cleanup service does include the restoration and repair of areas that have been damaged, including flooring.
A fire on your property is a nightmare for any home or business owner. Fires are also, unfortunately, one of the more common and damaging disasters to occur at home. We offer full residential and commercial smoke and fire restoration services to Kansas City, MO. Even a small fire can cause a great deal of damage—the smoke and soot can travel well outside of the proximity of the fire itself, leaving odors and stains. The water used to extinguish the fire often causes damage of its own as well. We have years of experience in fire damage restoration and will work hard to salvage as much as possible and return it to the condition it was in before the fire. 
Kansas City is no stranger to severe weather. Tornados, floods, heavy ice storms—you name it, we've seen it. When a storm hits and damages your home, call us any time, day or night, and we can be on our way within the hour. We offer wind damage restoration, roof storm damage repair, fire and water restoration from lightning or flooding, and more disaster restoration services.
Why Property Owners Choose Certified Restoration's Services
We provide a wide range of restoration services to the Kansas City area, which means we have probably handled your property damage situation before. We believe we are the best company in the restoration industry because we have restoration experts who don't sleep unless your home is back in perfect condition.
We don't only provide one restoration service, which would force you to get help from multiple companies. We handle all different types of restoration. When disaster strikes, our restoration specialists will examine your property's damage and get you a fast estimate on remediation and repairs. We are passionate about being the restoration contractor that Kansas City and the surrounding areas trust to handle smoke damage, a flooded basement, fire restoration, storm cleanup, and more.
We understand the stress and hassle of having to deal with fire and water restoration or any of the services we provide. We know that insurance companies can be difficult to deal with and damaged property can be overwhelming. That's why we work hard to provide the utmost in customer service and take care of things quickly, so you can get back to normal and enjoy your space again. We want you to gain back the peace of mind that comes from having a clean, safe home for your family. Call the restoration company Kansas City has trusted since 2004—Certified Restoration.